About Carlisle Family Chiropractic Clinic
Our Family-Centered Practice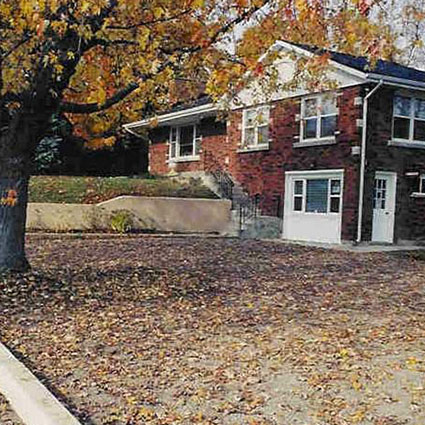 Since 2002, we've been known as the friendly and relaxed home-based practice that delivers results to those in the Carlisle area. Carlisle Family Chiropractic Clinic is passionate about working with family members of every age, but has a special affinity for helping children to develop into adulthood with optimal health, vitality and adaptability.
MEET OUR DOCTOR »

We Empower Our Patients
At our chiropractic care center, we provide cutting-edge treatment for every family member, from newborns and children to adults and seniors. Our mission is to empower our patients with what it truly means to be healthy so that they will make lifestyle choices that reflect a new norm of living well and a new expectation of what that looks and feels like for every member of their family. Our purpose is to shift the focus away from a symptom and sickness-based model of health care toward the expectation of good health as a hallmark of living.
Our patients understand and appreciate our focus, and reap its many rewards. The members of our practice look forward to coming in for their visits, where neighbors and friends greet each other by name and a sense of camaraderie exists.
Our Practice Difference
We stand out in the community in several ways:
Our office is patient-centered and patient-focused. Your health and well-being are our top priority.
We provide our patients with an array of highly advanced diagnostic disciplines, including thermal scanning, heart rate variability testing and surface EMG. Our CORE Score™ technology is second to none in its ability to optimize wellness.
Our home-based office environment is relaxing and comfortable, and conducive to healing.
We take the time to make sure that our patients know why we're doing what we're doing.
We empower our patients to view chiropractic as a step within an enriched lifestyle, rather than just a treatment model.
Dr. Dave has undergone extensive instruction in pediatric chiropractic through the International Chiropractic Pediatric Association (ICPA) and is an EPIC-trained pediatric chiropractor.
Our patients get great results because they recognize that we're not trying to fix them, but rather to help them embrace a way of living that's centered on wellness.
We encourage our patients to be the primary advocates for their own health and to take responsibility for that all-important role.
Get Started Today
Our tools and expertise help us to address even the toughest cases. Are you or a loved one in pain? Is your baby or child failing to thrive? We can help at our chiropractic office. Please contact us today, and let's get started!
---
About Carlisle Family Chiropractic Clinic | (905) 689-5100